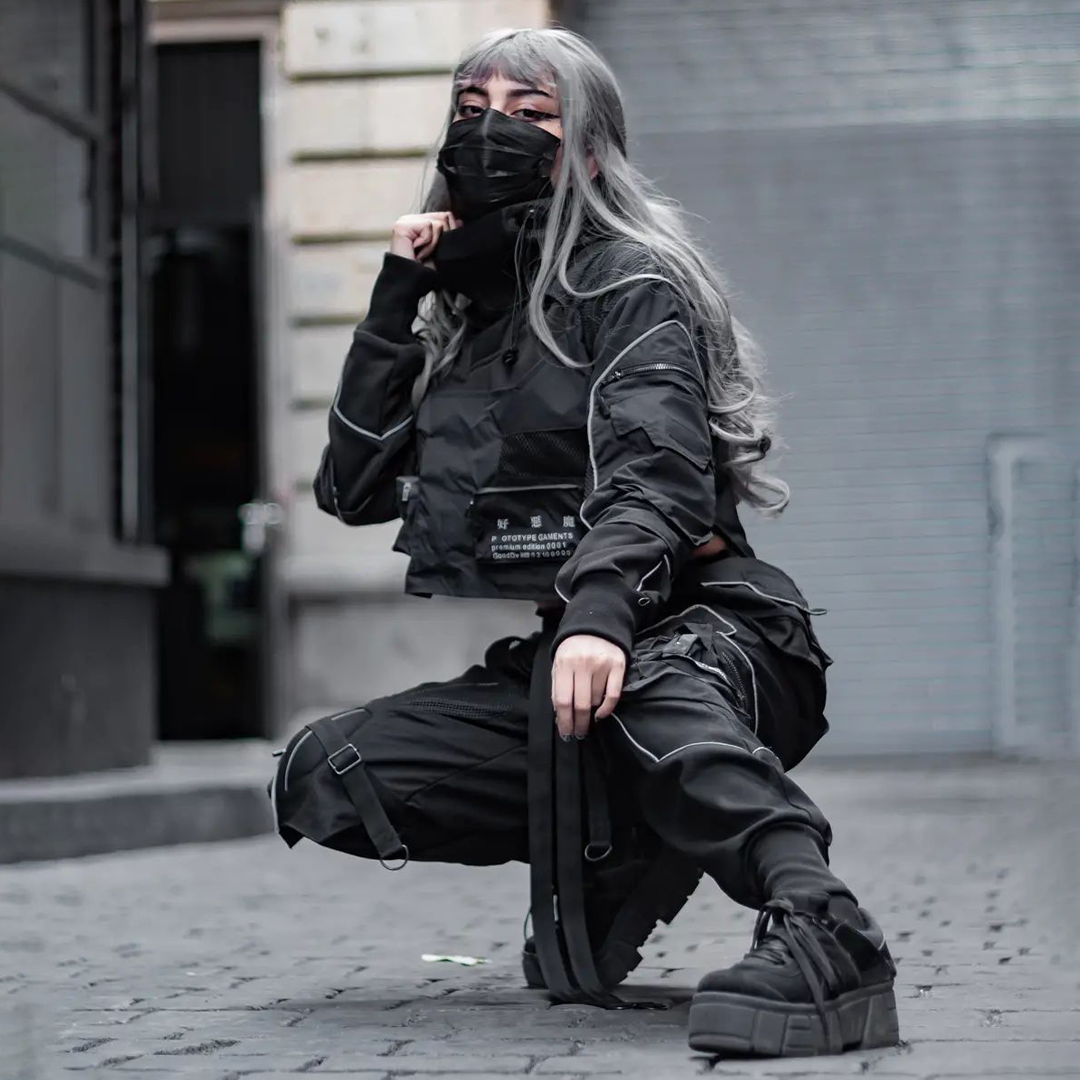 / First of all
What is Techwear division?
Techwear Division is a brand created in 2023 by urban fashion enthusiasts. It was born of the realization that it's hard to find fresh, original, quality techwear. With the aim of providing qualitative, up-to-date techwear clothing, we embarked on the Techwear Division adventure. Let us tell you why you should be part of it too.
/ No barrier
Techwear for everyone.
The aim of Techwear Division is to unite under the same banner: techwear. We take pride in putting no barriers between people. To achieve this, the vast majority of our products are unisex, and we offer sizes up to 3XL, because we believe inclusivity is important. Whatever your gender or your size, you're guaranteed to find stuff you'll love.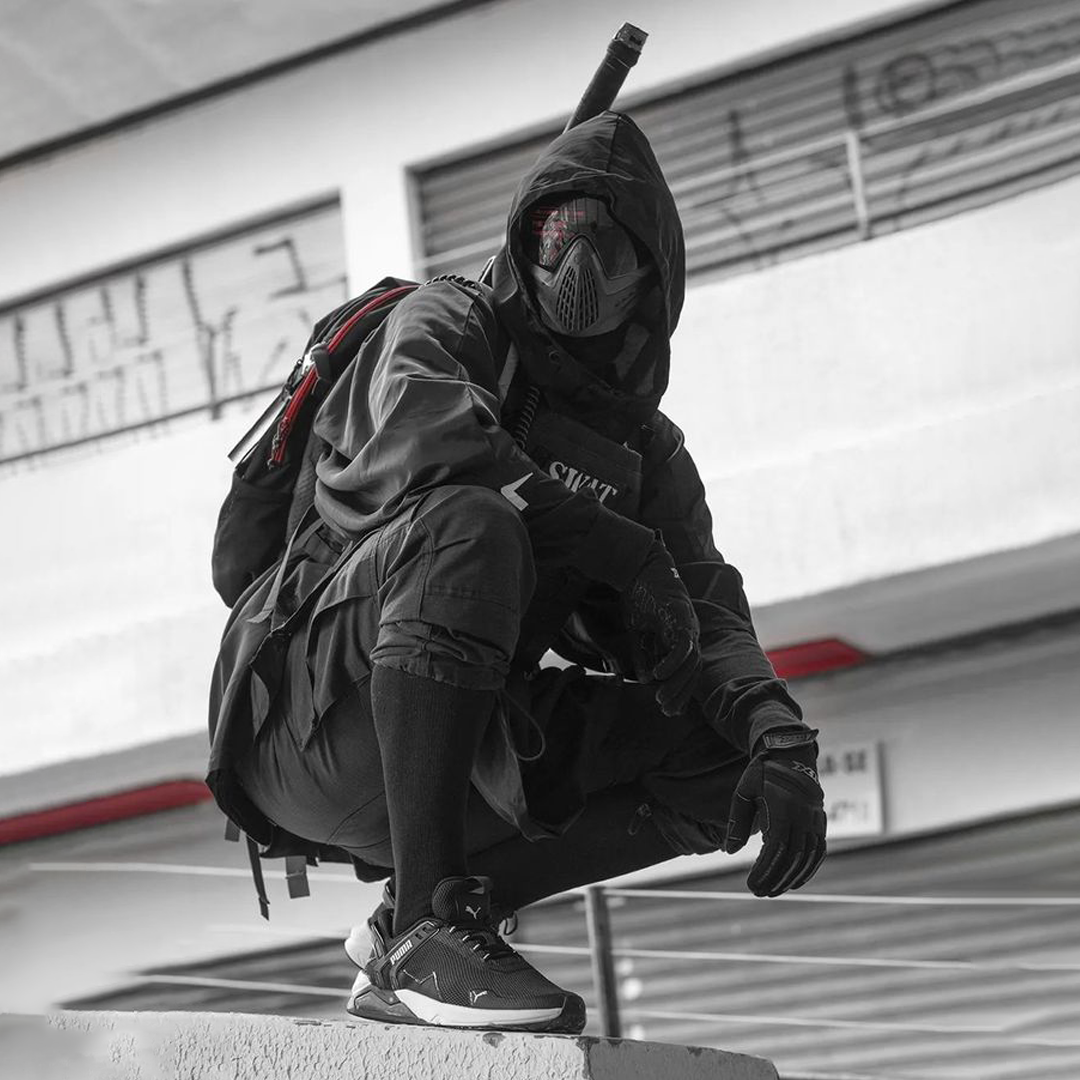 / A wide choice
An infinite field of possibilities.
When we go shopping, we like to have a wide choice of clothes. That's why we've decided to offer an extensive techwear catalog, so you can let your imagination run wild and create the best techwear outfits. Pants, jackets, shoes, hoodies... There's a choice for every style. How about expressing yours?